Introducing DevOps for a Microservice Platform
With ERT's transition from waterfall to agile in the regulated environment of clinical trials, we also started with a (micro-)service based architecture. Continuous integration/delivery, test automation, the idea of "cloud ready" mandate an approach for DevOps to have all aspects of the software dev cycle being automated (including documentation). This session shows the iterative approach to achieve this goal and the challenges we face to coordinate releases and handling dependencies.
Veranstaltungsdaten:
Datum: Donnerstag, 04.04.2019
Zeit: 18:00 - 20:00 Uhr
Ort: eResearchTechnology GmbH, Sieboldstrasse 3 97230 Estenfeld
Anmelden: daniel.lenhart@ert.com
Kategorie: DevOps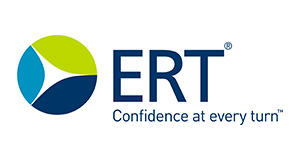 eResearchTechnology GmbH
ERT is a global data and technology company that minimizes risk and uncertainty in clinical trials, so that the customers can move ahead quickly – and with confidence. We have nearly 50 years of combined clinical, therapeutic and regulatory experience as well as modern technology, design and process‑related insights.
Mehr zum Veranstalter